BBC Watch
Below is a list of the 26 prisoners scheduled for early release from prison in Israel later this week as a 'goodwill gesture' intended to encourage the Palestinian negotiators to come to the table for talks as published by the Israel Prison Service last night and with added information. 
1. Kour Matwa Hamed Faiz (Fatah. Born 1964, resident of Judea & Samaria, arrested 1985) was sentenced to one life term for his part in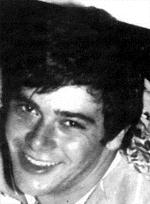 establishing an armed Fatah cell and for the murder of Menahem Dadon in 1983 and for another attempted murder.
Menahem Dadon from Netivot was 22 years old when he was murdered. He had been sent by his employer to purchase building materials in Gaza and whilst in the shop, was shot in the head at point-blank range. He left a pregnant wife and two daughters. 
2. Tsalah Ibrahim Ahmed Mugdad (Fatah. Born 1966, resident of Judea…
View original post 2,443 more words